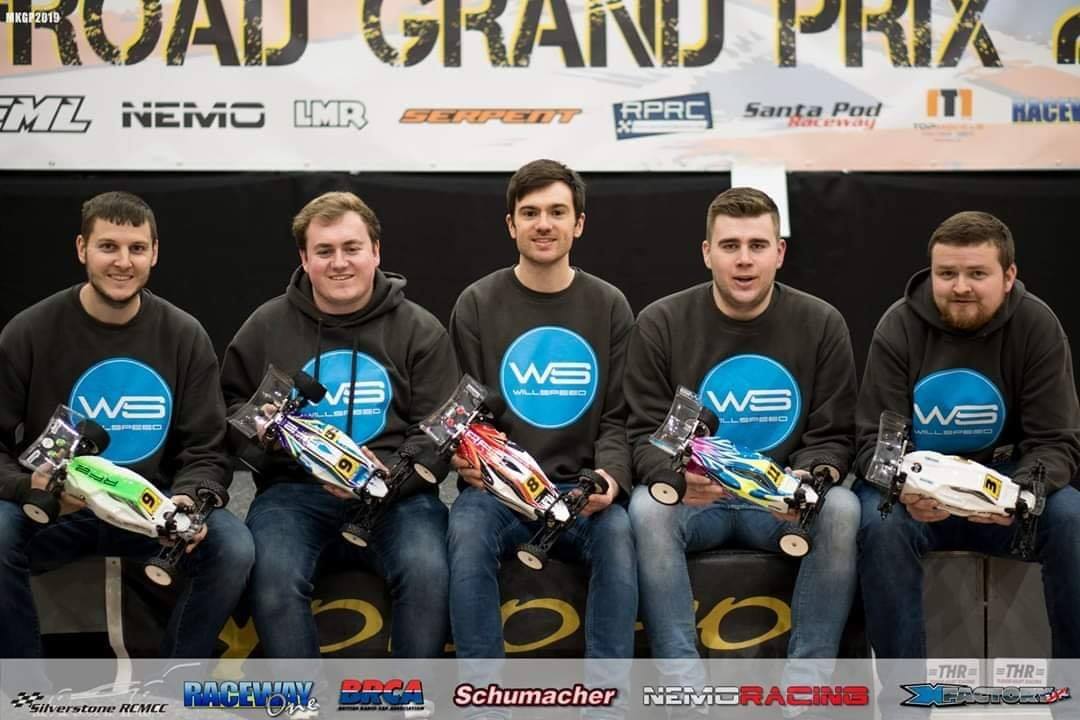 Who are Willspeed?
Welcome to Willspeed! Specialists in Innovation, creation and manufacturer of premium model racing buggies, parts and accessories based in South-East England.
Willspeed was established in 2018 by Will Johnson and Adam Hampton, however the duo have been working together the past 10+ years.
Willspeed differs from most RC manufacturers as the brand is operated entirely in house, using state of the art 3d modelling software, cnc machinery and tooling we are able to design, manufacture and race, all within a weekend.
The Willspeed Story...
Will and Adam have been involved in the RC hobby for many years and have history in collaboration to create custom cars and components, most notably in the years around 2010 both had worked for Team Xtreme Predator particulary on the Vega Line of billet aluminium 2wd buggy mid motor conversions.
Adam the initial designer of the Vega Elite Conversions and external CNC programmer for the XYZ machine used during those times, Will took this project over whilst taking on full time work at Team Xtreme aged 16 to bring later GEN 2 and GEN 3 versions for those buggies along with a line of accessory components and prototype Predator components.
Adam and Will both left Team Xtreme in 2013 Taking on other lines of Work.

The two would come to colloborate again in 2018 with the birth of Willspeed with the RF2 project. Adam now operating a full time machining company with production level capabilities and Will an experienced Research and Development engineer notably within component design, we begun the design process of what we believed to be the ultimate in a 2wd Buggy platform for medium to high traction, which we primarily race upon.
As Willspeed is entirely an in house operation, working within our own time, on our own machinery it provides options unavailable to other manufactures, the RF2 was always to be based upon highly accurate and detailed billet aluminium components which would normally un-economic to an company that would need to outsource such work.

The RF2 was never intended to become a preduction item available to purchase, it was a project to build a 2wd buggy platform like no other, to run and develop between a small group of friends with a common interest in engineering as well as model car racing.
The RF2 buggy (XRAY based) debuted at the British Open Grand Prix in 2018 and was extremely successful at that event, notably with Team Driver Kyle Moon making the A final and battling it out with the UK's and some of Europeans best drivers.
After the success of that event Willspeed has become a commonly known name in the UK racing 1/10th buggy racing scene. The RF2 buggy platform was released for purchase due to very high demand and has been since developed to cater for other manufacturers donor cars as well as an ever growing range of accessory components which we are designed to help you, the customer go faster and most importantly enjoy the RC racing hobby more than ever before.
Wish to know the names and faces of the Team and Team Drivers? Click the button below..
The Willspeed Team